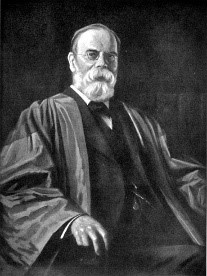 Joseph Wright (1855-1930)
was a truly remarkable English scholar. Growing up in extreme poverty without compulsory school education and disfavored by many years of child work, he still pursued an academic career as a philologist and managed to become a professor of comparative philology at the University of Oxford.
English Dialect Dictionary and EDD Online
Joseph Wright's
English Dialect Dictionary (1898-1905)
is the most comprehensive English dialect dictionary ever written, documenting in detail every dialect of English in the British Isles and Ireland, as well as the USA, Canada, South Africa, and other colonial regions. In a long-term project run at the University of Innsbruck, Austria, over the last 15 years, it has been brought to life digitally as a freely available database resource,
EDD Online
, which, by its sophisticated interface, provides access to this unique collection of dialect data. The time covered is the Late Modern English period (1700-1903), that is, a time when regional dialects where still hardly superimposed by social criteria.
video intro

"A magnificent toolkit."
- Clive Upton

"Brilliant!"
- David Crystal
New publication by the initiator and director of EDD Online:
Markus, Manfred. English Dialect Dictionary Online: A New Departure in English Dialectology. Cambridge: Cambridge University Press, 2021.
This book is a comprehensive user guide to EDD Online, showing how to get the most out of this unparalleled resource with step-by-step instructions, illustrated with handy screenshots. It also considers dialectological issues from phonetics to pragmatics, and how searches can be tailored to specific linguistic concerns, from dialectology to fields such as historical linguistics, corpus linguistics, lexicography and sociolinguistics.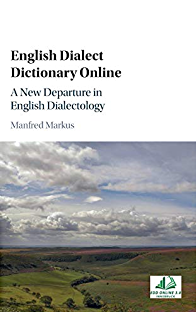 "An exceptional resource which ... deserves nothing but
praise and gratitude."
- Javier Ruano-García